Teach with OutSchool
OutSchool Online Tutoring Site
Outschool Review: Outschool has a solid Online Tutoring Site. They hire native English teachers that are based in the US, Canada, Australia, and New Zealand. They do require a Criminal Background check. You can use the curriculum below to teach your students.
Teach online and earn up to $40 USD per hour taught
https://outschool.com/teach?signup=true&usid=PbZGA2ut&utm_campaign=share_invite_link&teacherReferral=true
Why teach with Outschool?
Earn money flexibly
Teach online from your home and on your schedule.
Be creative
Design your curriculum and teach the way you want.
Motivated learners
Work with learners who have chosen to be at your class.
No bureaucracy
Spend your time on teaching not paperwork.
Successful teachers
Whittier Strong
Educational Jack-of-All-Trades
Kristen J. Henderson
Criminology, National Security and Legal Studies
Megan Hardy
A Geeky Learning Experience
Michael P. Bielas
Weather & Science Instructor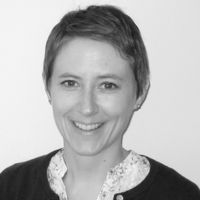 "I absolutely love working through Outschool. Not only because it is so convenient and fits into my life but also because I have met the most wonderful students and parents."
– Jessika O'Sullivan, teacher
FAQ
What does Outschool offer teachers?
We offer a platform for teachers to organize, promote, and deliver online classes. This includes:
Beautiful online listing for your classes
Access to our community of learners
Secure online payments
Integrated video chat platform and messaging
Responsive support via chat, email, and phone
We do our best to simplify the logistics, so you can focus on crafting the class experience.
What topics should I offer?
We encourage you to teach classes on topics you are passionate about and experienced with, and ideally that you have taught before. We welcome classes on all subjects and in all formats, for learners up to age 18. We generally suggest offering a range of classes including short-form introductory classes that meet 1-4 times, as well as longer form semester-long classes.
Who can teach?
Outschool does not require formal teaching credentials. We believe that many adults can offer rewarding classes based on their experience and interests. We do require criminal background checks before your first class starts. Teachers must be citizens of or resident in the US, Canada, Australia, or New Zealand.
What does it cost? And how do I get paid?
It's free to list classes on Outschool. We take a 30% service fee from enrollments, so we only get paid when we succeed in bringing you customers. You have full control over the listed price for a class and number of participants. You receive payment via PayPal after the class begins.
https://outschool.com/teach?signup=true&usid=PbZGA2ut&utm_campaign=share_invite_link&teacherReferral=true
Get a Digital Curriculum to Teach Kids Online with any Online Tutoring Site
ChitChat2Fluency.com
https://chitchat2fluency.com/online-tutoring-sites/
Sign-up Now!